The Urban Farmhouse, a casual market café and coffee & tea house expands from the historic Shockoe Slip district of Richmond, Virginia to its second location at The MillWorks at the Green just off of Midlothian Turnpike near Woolridge Road in the heart of Midlothian, Virginia.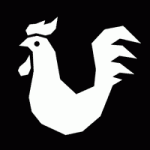 Read more about The Urban Farmhouse news and its history. Help us welcome our new tenant and spread the good news…Like it, Tweet it, Comment on it, etc.
See our progress! View photos of our office and retail park progress at The MillWorks at the Green. A development at the corner of Coalfield Road and Woolridge Road, across from the Midlothian – YMCA in Midlothian, Virginia.
The Millworks awarded: The MillWorks at the Green, an office and retail park in Midlothian, Virginia was recognized with an award as one of Richmond's 16 best commercial real estate properties Read the rest of this entry »